Sustainergies Cup 2016 has closed
Thousands of students participated in the competition to create sustainable solutions for Atlas Copco, the Swedish Energy Agency and Skandia Fastigheter. Here are the winners:
Atlas Copco
Sustainergies Cup 2016
Skandia Fastigheter
Join our student network to receive invitations to all our competitions and other opportunities.
Compete with your sustainable ideas
Be creative and apply your skills on three critical sustainability challenges from organizations who want your input to become even more sustainable! Choose between Atlas Copco – Enable the Sustainable City, Skandia Fastigheter – Shape The Circular Office, and the Swedish Energy Agency – The Future of Energy – what will it sound like? Or try all three!
Your efforts will be generously rewarded with prizes of 25,000 SEK (2,500 euros) to the winners for each case. All university students around the globe are welcome to submit their solutions, regardless of field of study or location. The competition period runs through the 10th of October 2016 to the 29th of January 2017.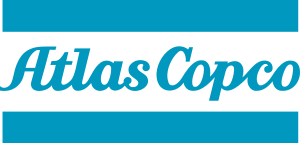 Enable the Sustainable City
At Atlas Copco, we want to contribute to the sustainable life in an urban world. Your challenge is to explore how our product portfolio can be applied to manage the use of limited resources in a city of your choice!

The future of energy – what will it sound like?
How we use, produce and distribute heat and electricity is changing rapidly, with significant influence on our current and future society. To prepare Sweden for what the future could look like, the Swedish Energy Agency has created four potential scenarios for the Swedish energy system. Now we need your help to build these futures!

Shape the circular office
For us at Skandia Fastigheter, sustainable growth is a responsibility as well as a prerequisite for long-term success. Now we need your help to use a circular way of thinking for our office buildings! How can we make full use of the potential in our resources and challenge ingrained behavior in a smarter way, while creating an attractive working environment?
All questions regarding the competition will be answered by Sustainergies. There is no need to contact The Swedish Energy Agency, Skandia Fastigheter or Atlas Copco directly. We will do our best to help you, and remember – there are no stupid questions!
FAQ
How do I hand in my solution(s)?
In order to hand in your solution, you first need to become a member of our network, you can register here. The membership is free and it will only take a minute to fill in. After you have created your profile, you will immediately be directed to your personal page where there is an upload form where you can submit your solution. If you have solutions for several cases, you can upload them at the same time. However, only one solution for each case is accepted. You have the possibility to change and update your current solution all the way until deadline. Only the latest version that has been uploaded to a certain case is the one  that will count.
How do we hand in solutions as a team?
Make sure that every team member are registered as members in our network. When handing in, choose one of the team members to upload the solution and let him/her specify all team members name and email addresses in the submission form.
How many solutions am I able to hand in?
If you compete individually you will be able to hand in one solution for each of the three cases. If you compete as a team, you can hand in as many solutions (per case) as you have team members, since each team member can upload one solution per case. However, make sure that each submitted solution is unique!
How many can we be in a team?
That's your decision to make, there is no upper limit. Every team member must be a student to be eligible to compete. Take the opportunity to solve more than one cases together as a team!
What is Early Bird?
Early Bird is an opportunity for you to create an even better solution. If you hand in a draft by the 18th of December 2016, we will give you personal feedback no later than the 4th of January 2017. The more you have developed your solution, the better feedback we'll be able to give you.
When is the deadline?
The deadline is on January 29th 2017 at 12.00 midnight (in time zone UTC/GMT + 1 hour).
What format could I use for my solution?
Solutions may consist of text, images, graphics, movies or other digital formats. Irrespectively of how you choose to design your solution, it should not exceed a comparable length of 3,000 words. If you have videos and other material that cannot be uploaded, instead upload a text file which clearly specifies how to access the material. If you choose Skandia Fastigheter or the Swedish Energy Agency, the solution can be in English or Swedish. For the Atlas Copco case, all solutions should be in English.
EVENT LIST – MEET US HERE DURING THE FALL:
2016-11-09, Umeå:

Märgträffen, Swedish University of Agricultural Sciences (SLU)

2016-11-10, Uppsala:

Utnarm, Uppsala University

2016-11-11, Stockholm:

Workshop, Armada Sustainability Week, the Royal Institute of Technology (KTH)

2016-11-14, Stockholm:

 Mässa, Earth Week (Symbios), Stockholm University

2016-11-15 Stockholm: Workshop på Earth Week (Symbios), Stockholms universitet

2016-11-16 Uppsala: Ultuna Business Day, Uppsala University (at 10-16)

2016-11-16 (at 10-16) Lund: Arkad, Lund University

2016-11-17 (10-15), Lund: 

Arkad, Lund University

2016-11-17, Göteborg: I-dagen, Chalmers University of Technology

2016-11-18 kl. 12-13, Malmö:

Workshop with Fenix Environmental Society, house Niagara, room NI:A0311. Lunch included. 

2016-11-22, Stockholm (kl. 9:45-16): Armada Green Room, Royal Institute of Technology (KTH)

2016-11-23, Stockholm (kl. 10-15): 

Armada Green Room, Royal Institute of Technology

2016-11-25, Stockholm (kl. 12-14): Case workshop with the Reflective Engineer, Royal Institute of Technology.

2016-11-30, Uppsala (at 13:30-15): Case workshop, Swedish University of Agricultural Sciences (SLU), campus Ultuna

2016-11-30, Malmö (kl. 15-17): Case workshop with Fenix Environmental Society, Malmö Högskola at 15-17

2016-12-01, Linköping: M-yran, Linköping University

2016-12-05, Stockholm (at 15-17): Workshop with The Reflective Engineer (KTH)

2016-12-07, Stockholm:

Inspirational event with Skandia Fastigheter, Atlas Copco and the Swedish Energy Agency at Jakobsbergsgatan 22 in Stockholm. Sign up for the event here:

http://bit.ly/2fZkQ25

2016-12-09 Lund: Case workshop, Swedish University of Agricultural Sciences (SLU) Campus Alnarp

2016-12-14 Uppsala (at 12:15-14): Case workshop, Swedish University of Agricultural Sciences (SLU) Campus Ultuna